This post may contain affiliate links for products I recommend. If you click a link and buy something I may receive some compensation. This does not change the price you would pay.
Why are we Resetting the Dream?
Sometimes no matter what your head tells you your heart screams are stronger. Such is the case with us. Everyone tells us that most people our age who are moving abroad are going to Asia and Central and South America. We were too.
Europe has just as many problems as the United States does so it's not really helping our situation, or so the prevailing wisdom goes. But both my husband and I love Europe. We're European by blood, and culture. So we have decided to follow our hearts and go live in France, or Spain, or Portugal, or Italy, or Ireland, for a while, and check out all the beautiful cities in Europe that time and money allow. That doesn't mean much change in our process, just a change in airplane tickets and hotel reservations. We're super excited now!!!
We have decided to go to Italy first after we stop off in Hong Kong and Australia. Then we will visit France for a while, then Spain, then back to France on our way to Ireland. That's because France is quite large and we want to see all of it, so we will travel down the East side to Barcelona and come back up the West side to La Rochelle before leaving for Ireland. Of course we have to see the Riviera and Paris and Toulouse too, so we need a long time in France!
In Spain we plan to visit Barcelona, Valencia, Madrid, and San Sebastian, up on the Atlantic coast and just over the border from France.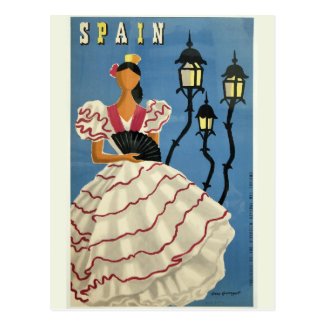 In Italy we plan to visit Rome, Venice, Florence, San Gimignano, Siena, Tuscany, and Turin.
Venice, Italy Post Cards
by
judwick
Look at Italy Postcards online at
Zazzle.com